A finales del pasado mes de agosto te confirmamos que el lanzamiento de HBO Max era inminente. Dicho y hecho: Warner Bros acaba de anunciar la fecha de lanzamiento de su plataforma con la que pretende competir con Netflix. Y ojo, que está a la vuelta de la esquina.
De esta manera, Warner ha confirmado que HBO Max llegará a España el próximo 26 de octubre, lo que coincide con rumores anteriores. Para empezar, estará disponible en Suecia, Dinamarca, Noruega, Finlandia, España y Andorra.
Precio de HBO Max en España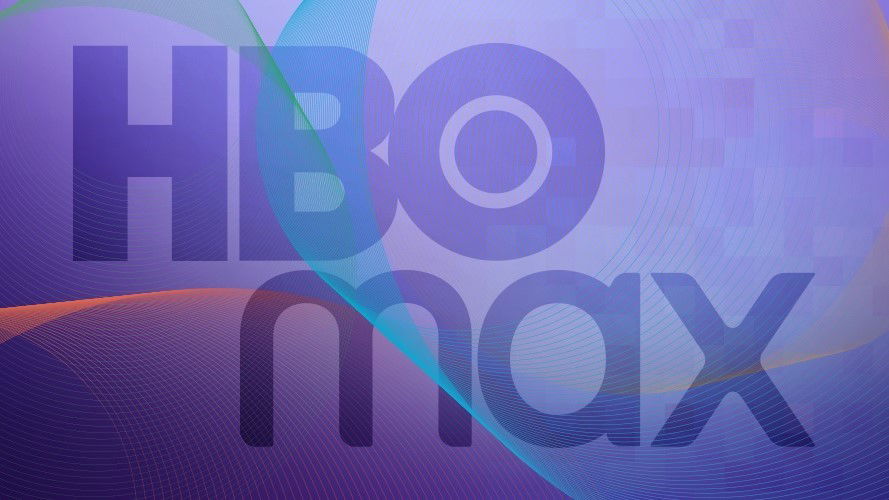 «Este es un momento histórico en el que HBO Max aterriza en Europa«, dijo Johannes Larcher, director de HBO Max International. «Las películas y series de WarnerMedia como Harry Potter, Juego de Tronos y The Big Bang Theory son consumidas con pasión por los fans de toda Europa, y HBO Max ha sido creado para ofrecerles la experiencia de visionado más intuitiva y cómoda para ver estos y una diversa gama de otros títulos increíbles.»
A través del comunicado oficial del lanzamiento de HBO Max en España y otros países seleccionados, Warner Bros ha confirmado que expandirá su plataforma VOD a otros países a lo largo de 2022, siendo el primero de todos Portugal, para pasar a estar disponible en Bosnia-Herzegovina, Bulgaria, Croacia, República Checa, Hungría, Kosovo, Moldavia, Montenegro, Macedonia del Norte, Polonia, Portugal, Rumania, Serbia, Eslovaquia y Eslovenia.
De momento no sabemos cuánto costará HBO Max en España, pero en las próximas semanas Warner realizará un evento virtual en el que contará todos los detalles sobre los precios de esta alternativa a Netflix. Además, han publicado un interesante vídeo promocional en el que nos han dado una gran alegría: principalmente porque su criticada app se renovará con la llegada de HBO Max, como indicaban rumores anteriores.
«La combinación única y exclusiva de contenidos icónicos de Warner Bros, HBO, DC, Cartoon Network, Max Originals, incluyendo producciones locales y más, crea una plataforma de streaming que los fans en Europa amarán», añadió Christina Sulebakk, Directora General de HBO Max EMEA. «Vemos un enorme potencial a medida que desplegamos la nueva y supercargada plataforma de streaming en toda la región».
HBO Max estará disponible para los nuevos clientes, así como para los actuales clientes de HBO España, HBO Nordic y HBO Go (facturados directamente o a través de los asociados). ¿Y qué pasa con su programación? Pues que podemos esperar un buen número de canales de WarnerMedia, contenido de Cartoon Network, TBS, TNT, Adult Swim, The CW, DC Universe, New Line Cinema o Warner Bros.
Por último, te dejamos un enlace a la página web que ha habilitado Warner ante el inminente lanzamiento en España de HBO Max.
Catálogo de HBO Max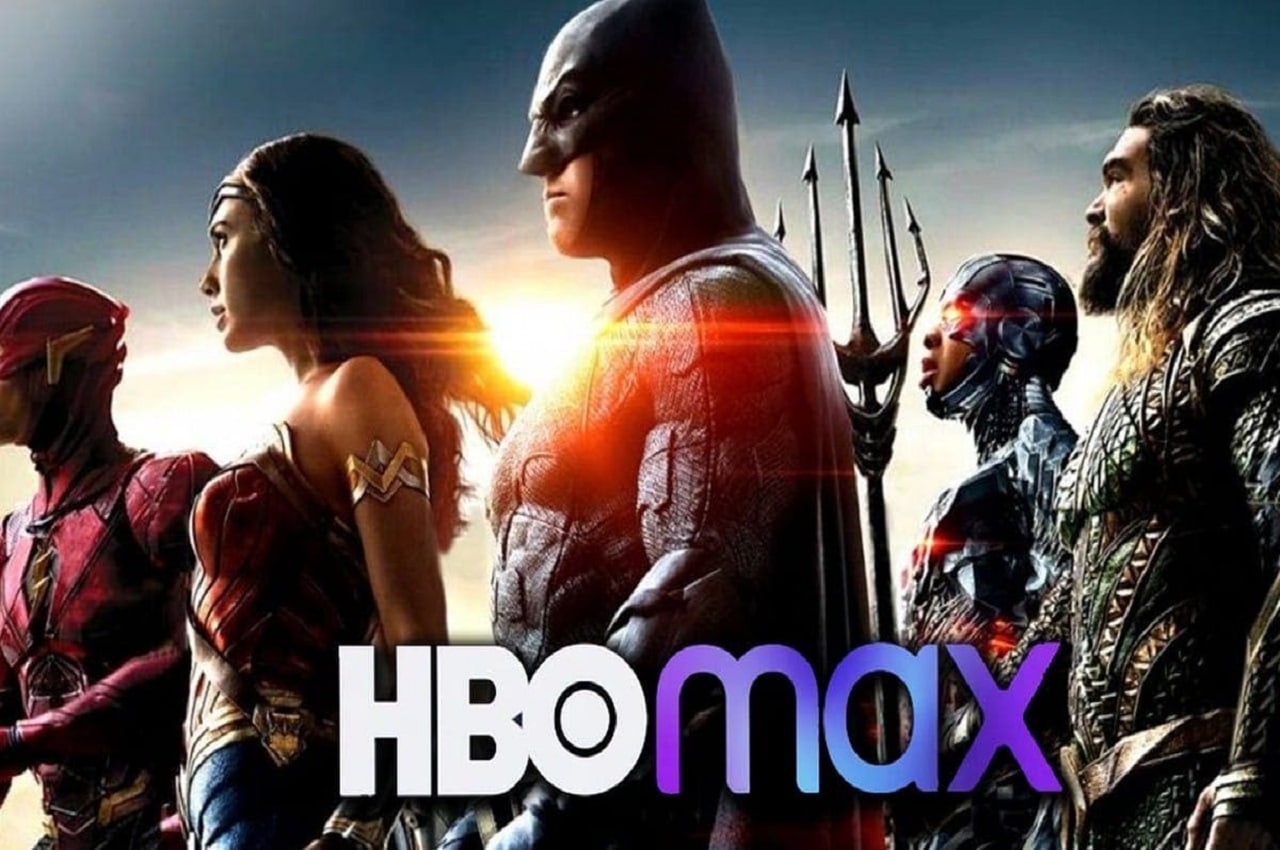 Por último te dejamos con el catálogo que tendrá HBO Max cuando llegue a España
Love Life
Doom Patrol (Season 2)
Search Party (Season 3 and 4)
Adventure Time Distant Lands: BMO
Adventure Time Distant Lands: Obsidian
Close Enough
An American Pickle
The Fungies
Infinity Train (season 3)
Looney Toons Cartoons
Tig n' Seek
Frayed
Pure
Raised By Wolves
Unpregnant
The Murders at White House Farm
Charm City Kings
The West Wing Reunion
Roald Daul's The Witches
Gomorrah
Two Weeks to Live
Valley of Tears
I Hate Susie
The Flight Attendant
Superintelligence
Bugs Bunny 24-Carrot Holiday Special
The Trial of Christine Keeler
Let Them All Talk
4 Blocks
Love Monster
Homeschool Musical Class of 2020
Arthur's Law
Locked Down
Possessions
Perfect Life
The Head
It's A Sin
Arthur's Law
Genera+ion
Made for Love
Other Parents
That Damn Michael Che
Hacks
Starstruck
No Sudden Move
Tom and Jerry in New York
Gossip Girl
Space Jam: A New Legacy
Original non-scripted shows and specials
Craftopedia
Legendary
The Not-Too-Late Show with Elmo
On The Record
Karma
Expecting Amy
The Dog House
Selena + Chef
Singletown
HA Festival: The Art of Comedy
Conan O'Brien's Team Coco Presents Beth Stelling
Rose Matafeo: Horndog
On the Trail: Inside the 2020 Primaries
Class Action Park
Ravi Patel's Pursuit of Happiness
The Great Pottery Throwdown
Storytime All Stars Presents
Haute Dog
Equal
Chelsea Handler: Evolution
A World of Calm
Full Bloom
Colin Quinn and Friends: A Parking Lot Comedy Show
Veneno
The Fresh Prince of Bel-Air Reunion
12 Dates of Christmas
Baby God
My Gift: A Christmas Special with Carrie Underwood
Heaven's Gate: The Cult of Cults
Stylish with Jenna Lyons
House of Ho
Adult Material
The Event
Black Art: In the Absence of Light
There is No "I" In Threesome
The Bridge
Persona: The Dark Truth Behind Personality Tests
Isabel
Assume the Position with Mr. Wuhl
Wahl Street
Lucy The Human Chimp
The Big Shot with Bethany
Generation Hustle
Ellen's Next Great Designer
LFG
Through Our Eyes
FBOY Island
Películas HBO
1,2,3 All Eyes On Me
2 Fast 2 Furious
8 Mile
10 Years
12 Rounds 3: Lockdown
13 Going on 30
40 Days And 40 Nights
The 40-Year-Old Virgin
54
A Hidden Life
A Kiss Before Dying
A Mouse Tale
A Room With A View
A Shock To The System
A Shot In The Dark
A Star Is Born (2018)
Abandon
Abraham Lincoln: Vampire Hunter
Adventureland
Adventures In Babysitting
The Aftermath
Agent Cody Banks
Agent Cody Banks 2
All Dogs Go to Heaven
All Dogs Go to Heaven 2
All of Me
All Good Things
All Is Lost
Almost Heroes
The American
American Graffiti
American Pie 2
American Reunion
An American Rhapsody
American Splendor
American Woman
The Amityville Horror, 1979
The Amityville Horror, 2005
Analyze This
Analyze That
Anastasia
The Animatrix
Anger Management
Annabelle: Creation
Another Earth
Another Stakeout
Any Given Sunday
Arthur 2: On The Rocks
The Art of Racing in the Rain
Assault On Precinct 13, 1976
Assault On Precinct 13, 2005
The Astronaut Farmer
The Autobiography Of Miss Jane Pittman
Autumn In New York
The Aviator
The Awful Truth
Aya
Babe
Babe 2: Pig in the City
Baby Boom
Baby's Day Out
Backdraft
Bad Girls
Bad Influence
Bangkok Dangerous
Bandits
Bandidas
Barbarosa
Barefoot
Barnyard
Battle for Terra
Battleship
The Bay
Be Cool
The Bear
Beavis and Butt-Head Do America
Beef
Beginners
The Bells of St. Mary's
Beasts Of The Southern Wild
The Beautician and the Beast
Beautiful Girls
Becoming Jane
Behind Enemy Lines
Being Julia
Benny & Joon
Beneath the Planet of the Apes
The Best Exotic Marigold Hotel
Beverly Hills Cop
Beverly Hills Cop II
Beverly Hills Cop III
Bicentennial Man
Big
The Big Green
Big Momma's House 2
Big Mommas: Like Father, Like Son
Big Top Pee-Wee
The Big Year
Bill And Ted's Bogus Journey
Bill And Ted's Excellent Adventure
Biloxi Blues
Bio-Dome
Birds Of Prey (And the Fantabulous Emancipation of One Harley Quinn)
Biutiful
Blackhat
Black Dynamite
Black Night
Black Rain
Blade Runner: The Final Cut
Blade Runner 2049
Blast from the Past
Bless The Child
Blindness
Blinded by the Light
Blood Diamond
Blue Crush
Bordertown
Bounce
Bound
Bowfinger,
A Boy Called Sailboat
Boy Erased
Boy Interrupted
Boycott
Boys and Girls
Braveheart
The Bridge Of San Luis Rey
Bridges of Madison County
Breakthrough
Bright Young Things
The Brothers Grimm
Broadway Danny Rose
Broken Arrow
The Bronx, USA
Brubaker
The Butcher's Wife
Butter
Cake
Can You Keep a Secret?
Cantinflas
Capturing the Friedmans
Carmen Y Lola
Caveman
City of Angels
Clifford
Clockstoppers
Closer
Clueless
Cold Around the Heart
The Cold Blue
Cedar Rapids
Cellular
Cesar Chavez
Charlotte's Web
CHiPs
Chocolat
Cinderella Man
City Of God
Clerks
Code 46
Cold Creek Manor
Cold Pursuit
The Collection
College
Collision Course
Conquest of the Planet of the Apes (Extended Version)
Contagion
Corky Romano
Cousins
Chronicle
City Island
City Slickers
The Crow
The Crow: City Of Angels
The Crow: Wicked Prayer
Curious George
Curse Of The Pink Panther
Cursed
Dangerous Liaisons
Dante's Peak
The Darjeeling Limited
Dark Shadows
Dark Water
Darkest Hour
Darkness
Darkness Falls
Date Movie
Daybreak
Daylight
The Debt
The Dead Pool
Dead Silence
Death at a Funeral
Deep Blue Sea
Deep Down
Deerskin
Defending Your Life
Desert Hearts
The Devil's Advocate
Diary of a Wimpy Kid: Rodrick Rules
Diary Of A Wimpy Kid: Dog Days
Dickie Roberts: Former Child Star
Dim Sum Funeral
Dinner with Friends
The Diplomat
Dirty Pretty Things
Dirty Work
Disaster Movie (Extended Version)
The Dishwasher
Disturbia
The Diving Bell and the Butterfly
Doctor Sleep (Director's Cut)
Dodgeball
Dolors Claiborne
Don't Let Go
Doolittle
Dr. Dolittle 2
The Doors
Down to You
Dragged Across Concrete
Dreamgirls
Dream House
Dreaming Of Joseph Lees
Drillbit Taylor
Drop Dead Fred
Drumline (Extended Version)
Due Date
Dune
Dunkirk
Dunston Checks in
Duplex
Dying of the Light
Eagle Eye
The Eagle Has Landed
Early Man
Eight Men Out
Ella Enchanted
El Amor No Puede Esperar (Aka Love Can't Wait),
El Baile de la Gacela
El CHata
El Diablo
El Espiritu de la Salsa
El Lavaplatos
El mejor verano de mi vida
El Nombre Del Hijo (Aka The Name Of The Son),
El Ombligo de Guie-dani
El Pacto
El Paramo
El Peidra
El Remedio (Aka The Prescription)
El Rio
El Ultimo Romantico
El Ultimo Traje
The Electric Horseman
Employee of the Month
The Empty Man
Endings, Beginnings
Enemy at the Gates
Enemy Mine
Eragon
Eraser
Escape from the Planet of the Apes,
Eulogy
Eve's Bayou
Everyone's Hero
The Evil That Men Do
Extract
Eye For An Eye
Failure to Launch
Fame (2009)
The Family Man
Fantastic Beasts: The Crimes of Grindelwald
Far and Away
Farruko
Fast Company
Fast Five
Fatale
Feast Of Love
Fear
Fierce People
Fight Club
The Fighter
The Fighting Temptations
Final Destination 5
Final Analysis
Finding the Way Home
Finding Neverland
Firestarter
Firehouse Dog
First Cousin Once Removed
The First Grader
A Fish Called Wanda
The Fisherman
Five Fingers
The Five-Year Engagement,
Flashpoint
Flicka
Flight Of The Phoenix
Flight of the Intruder
The Flintstones
The Flintstones in Viva Rock Vegas
Flipper
Flirting with Disaster
Fly Me to the Moon
For Colored Girls
For Greater Glory: The True Story of Cristiada
For the Love of the Game
Ford vs Ferrari
Foster
Frankie & Johnny
Freaky
Freddy's Dead: The Final Nightmare
Freddy vs. Jason
Freeheld
Freelancers
Frida
The Frighteners
Forces of Nature
The Fountain
Frequency
Funny Games
Galaxy of Terror
Gamer
Gente De Zona: En Letra De Otro
Get Shorty
Getting Even With Dad
Gia
Genius
Ghost in the Machine
Glass
Glee 3D
Ghoulies
Ghoulies II
Gloria
Go Tell It on the Mountain
God's Not Dead
Going In Style
Gone
Gone Fishin'
The Good Son
The Good Lie
Good Morning, Vietnam
Good Will Hunting
A Good Year
Grace Unplugged
Gran Torino
The Great Gilly Hopkins
Great White Hype
Green Card
Greenberg
Greenland
Gremlins 2: The New Batch
Greta
The Grifters
Grosse Pointe Blank
Gus Van Sant's Last Days
Hackers
Hairspray (2007)
Hairspray (1988)
Half Nelson
Hall Pass
Halwa
The Hangover Part II
Hanna
Happily N'Ever After
Happily N'Ever After 2: Snow White
Happy Death Day 2U
Happy Feet
Happy-Go-Lucky
Hardball
Harina (Flour)
Harold and Maude
Harry And The Hendersons
Havana
Haywire
He Got Game
Head Office
Heart and Souls
Heartbreakers
Heaven Help Us
Hedwig and the Angry Inch
Hellbenders
Hello Again
Henry Poole Is Here
Her Body
Her Smell
Hercules (1983)
Hero
High Fidelity
The High Note
Highlander: The Final Dimension
Highlander IV: Endgame
The Hindenburg
The Hitcher
The Hitchhiker's Guide To The Galaxy
Holy Rollers
Home Videos
Horrible Bosses
Hostel
Hostel: Part II
The Hot Chick
Hotel Coppelia
House Arrest
House on Haunted Hill
Housesitter
How Stella Got Her Groove Back
How to Be a Player
How To Be Single
Human Capital
The Human Stain
Humboldt County
The Hunt
I Am Sam
I Married a Witch
I Never Promised You a Rose Garden
I Used To Go Here
Ice Age: Continental Drift
Idlewild
An Ideal Husband
Identity Thief (Extended Version)
Igby Goes Down
Igor
The Immigrant
Immigration Tango
Imaginary Heroes
In & Out
In a Valley of Violence
In a World…
In Bruges
In Her Shoes
In Good Company
In Like Flint
In Other Words
In Pursuit of Honor
In Secret
In the Bedroom
In the Gloaming
In Time
Incarnate
Independence Day (Extended Version)
The Indian in the Cupboard
Infamous
Infinite Rainbows
Innerspace
Insomnia
Iris
Ira & Abby
Irresistible
Isn't It Romantic?
It Takes Two
I Was a Teenage Zombie
The Invisible
Isn't It Romantic
Jane Eyre
Jason Goes to Hell
Jay And Silent Bob Strike Back
Jersey Girl
Jingle All the Way
John Q
John Tucker Must Die
Johnny English Strikes Again
Journey 2: The Mysterious Island
Joyful Noise
Jubilee
The Judge
Judgment
Judy Moody and the Not Bummer Summer
Judas and the Black Messiah
Jungle Master
Just Before I Go
Just Married
Just My Luck
Jumpin' Jack Flash
Justin Bieber's Believe
Kajillionaire
Kansas
Kicking & Screaming
The Kid Who Would Be King
The Kids Are All Right
Killerman
The Killing
The King Of Staten Island
King Arthur: Legend Of The Sword
The Kingdom
King in the Wilderness
King Kong, 1976
Kingdom Come
The Kite Runner
Kiss of the Dragon
Knife in the Water
Kung Fu Panda
La Deuda
The Lady in Red
The Land Before Time movies
Lars And The Real Girl
Last Chance Harvey
Last Christmas
The Last Exorcism
The Last of the Finest
Last Holiday
The Last Kiss
The Last Metro
The Last Outlaw
The Last Seduction
The Last Waltz
The Last Unicorn
Lassiter
Laws Of Attraction
Lay The Favorite
Lean on Me
Legend of the Guardians: The Owls of Ga'Hoole
Leatherface Texas Chainsaw Massacre III
Leonard Cohen: I'm Your Man
Let Him Go
Let's Go To Prison
The Letter
Life Is Beautiful
Life Of Pi
Lifeforce
Lights Out
Like Water For Chocolate
Lina From Lima
Linda And The Mockingbirds
Little Black Book
Little Con Lili
The Little Drummer Girl
Little Giants
Little Man Tate
Little Manhattan
A Little Princess
The Little Rascals
The Little Things
Live By Night
Living in Oblivion
Living with Lincoln
LOL
The Lonely Guy
The Longest Yard
Loser Leaves Town
The Lost Boys: The Thirst
The Lost Boys: The Tribe (Unrated Version)
Love Field
Lovelace
The Lovely Bones
Loving
Lowriders
Lucy
Lucky
Lupe
Luv
Nitro Circus: The Movie 3D
No Me Digas Solterona
Norbit
Notting Hill
Odd Jobs
O.G.
Ola de Crimenes
An Officer and a Gentleman
On Golden Pond
Once Upon a Time in the West
One Day
One Fine Day
One More Time
Only Angels Have Wings
Orange County
Other People's Money
Our Man Flint
Our Brand Is Crisis
Out of Africa
Out to Sea
The Outsiders
Overnight Deliver
Over The Hedge
The Pacifier
Pandora
Papi Chulo
Parental Guidance
Patch Adams
Pathfinder (Director's Cut)
Pecado Original
Pedro Capo: En Letra Otro
The Pelican Brief
The Pentagon Wars
The Personal History of David Copperfield
The Perfect Man
A Perfect Murder
Peptio
Pet Sematary
The Phantom of the Opera
Phat Girlz
Picture Perfect
The Pink Panther, 1964
The Pink Panther, 2006
The Pink Panther 2
The Pink Panther Strikes Again
Piranha
Pi
Pitch Perfect
Piter
Planes, Trains, and Automobiles
Planet of the Apes
Police Academy
Police Academy 2: Their First Assignment
Police Academy 3: Back in Training
Police Academy 4: Citizens on Patrol
Police Academy 5: Assignment Miami Beach
Police Academy 6: City Under Siege
Police Academy 7: Mission to Moscow
Point Break
The Postman Always Rings Twice
The Photograph
Practical Magic
Preach
Presumed Innocent
Pretty in Pink
Princess Cut
Primeval
Primal Fear
Princess Kaiulani
Prisoners
Project X
Prometheus
Proof
Pulling Strings
The Punisher
Punisher: War Zone
Punch-Drunk Love
Pushing Tin
The Quiet Ones
Rabid
Rapturepalooza
Raise the Titanic
Rambo
Rat Race
The Raven
Raw Deal
Ready or Not
Ready to Rumble
Reasonable Doubt
Reservoir Dogs
The Recruit
Red Dragon
Red Eye
Red Planet
Red Riding Hood
Reds
Red Dawn
Regarding Henry
Repentance
The Replacements
Replicas
The Return
The Return of the Living Dead
Return of the Living Dead III (Extended Version)
Return Of The Pink Panther
Revenge Of The Pink Panther
Ricochet
The Rise of the Planet of the Apes
Risky Business
Rizo
River's Edge
The River Wild
Requiem for a Dream
Rock 'n' Roll High School
Rock Star
Rocket Science
Rocky, 1975
Rocky Balboa, 2006
Rocky II, 1979
Rocky III, 1982
Rocky IV, 1985
Rocky V, 1990
Romance & Cigarettes
Rosewater
Rounders
Rush
The Russia House
Saturday Night Fever (Director's Cut)
Saturn 3
Savages (Unrated Version)
Save the Last Dance
Save the Last Dance 2
Saw, 2004 (Extended Version)
Saw II, 2005 (Director's Cut)
Saw III, 2006 (Director's Cut)
Saw IV, 2007 (Director's Cut)
Saw V, 2008 (Director's Cut)
Saw VI, 2009 (Director's Cut)
Saw: The Final Chapter, 2010 (Director's Cut)
Say It Isn't So
Scary Movie 3
School House Rock
School Dance
Scooby-Doo
Scooby-Doo 2: Monsters Unleashed
Scoop
The Scorpion King
The Secret Garden
The Secret of My Success
Selena
Semi-Tough
The Sentinel
Senseless
Separate Tables
Septimo
Serpico
Serving Sara
The Sessions
Set Up
Set It Off
The Shadow
Shadows
Shall We Dance?
Shame
Shanghai Surprise
She's The Man
She's The One
Shiva Baby
Shoot the Moon
Shooter
The Shooting
Showgirls
Signs
Sin Cielo
The Sisterhood of the Traveling Pants
The Sisterhood of the Traveling Pants 2
Silver City
Six Days, Seven Nights
The Skulls
The Skulls II
The Skulls III
Sling Blade
Slumdog Millionaire
Smallfoot
Snake Eyes
Snatchers
Sneakers
Soldier
Some Kind of Wonderful
Someone Had to be Benny
Someone Like You
Something Wild
Son Of The Pink Panther
Sophie's Choice
Speed
Speed 2 Cruise Control
Spellbound
Spies in Disguise
Spy Game
Spymate
Stakeout
Stand Up Guys
Starter for 10
The Station Agent
Staying Alive
Stay
Stealing Harvard
The Stepfather
Stoker
Strip Search
Stuart: A Life Backwards
Sucker Punch
Summer Rental
Super Capers
Sweetie
Swimfan
Swingers,
Switch
The Shack
Take Me Home Tonight
The Talented Mr. Ripley
The Tank
The Texas Chainsaw Massacre: The Beginning
Tarzan
Taste of Cherry
Team America: World Police
Teeth
Tenet
Tejano
Tess
That Thing You Do
They Came Together
A Thin Line Between Love & Hate
The Thing (2011)
Things Never Said
This Must Be The Place
This Is 40 (Extended Version)
The Thomas Crown Affair
A Thousand Words
Three Days Of The Condor
Three Kings
Three to Tango
Three Fugitives
Thunderbolt and Lightfoot
Time Bandits
Timeline
Tom & Jerry
Tomcats
The Towering Inferno
The Town
The Tree of Life
Trail Of The Pink Panther
Trick 'R Treat
Troll
Troll 2
Tropic Thunder
The Trouble With Spies
True Lies
Trust Me
Tumbledown
Turbo: A Power Rangers Movie
Turistas (Extended Version)
The Tuskegee Airmen
The Tuxedo
Twelve Monkeys
Twilight Zone: The Movie
Twins
Two Weeks Notice
Tyler Perry's Daddy's Little Girls
Tyler Perry's Diary of a Mad Black Woman
Tyler Perry's I Can Do Bad All by Myself
Tyler Perry's Madea Goes To Jail
Tyler Perry's Madea's Big Happy Family
Tyler Perry's Madea's Family Reunion
Tyler Perry's Why Did I Get Married Too
U-571
Ulee's Gold
Un 4to de Josué
Una Semana
Unbreakable
Uncle Buck
The Undocumented Lawyer
Unfriended
Unforgettable
Unknown
Unlawful Energy
Unstoppable
Untamed Heart
Vaca
Valkyrie
Varsity Blues
A Very Harold & Kumar 3D Christmas
Victoria and Abdul
The Voices
Voyage of the Damned
Volunteers
A Walk to Remember
Walking and Talking
Wanderlust
War Dogs
The Warriors
The Warrior's Way
The Watch
The Watcher
Water for Elephants
The Water Horse: Legend of the Deep
Wattstax
The Wedding Date
Wedding Daze
Wednesday
Weird Science
Welcome Home, Roxy Carmichael
Welcome to Sarajevo
Wiener Dog Internationals
Willard
The Wings of the Dove
Wishmaster
Wes Craven's New Nightmare
What About Bob
What Women Want
When We Were Kings
White Mile
White Noise
The Whole Ten Yards
The Whole Truth
Wild Hogs
The Wild Life
Wimbledon
Win A Date With Tad Hamilton!
Winter's Bone
The Witches of Eastwick
Within
Witless Protection
Witness Protection
The Wizard
What Bitch?
What's Your Number?
Wolves At The Door
Won't You Be My Neighbor?
Wonder
Won't Back Down
Words and Pictures
The Wood
Wrath of the Titans
Xanadu
The X From Outer Space
Yogi Bear
The Young Girls of Rochefort
Your Highness
Yuli
Zero Days
The Zookeeper's Wife
Zoo Animals
Películas, series y documentales HBO
100 Foot Wave
537 Votes
4 Little Girls
40 Years A Prisoner
61
30 Coins
A Lego Brickumentary
Affliction
The Aftermath
Agents of Chaos
Alabama Snake
All the Way
Andre the Giant
Angels in America
Angel Rodriguez
Animal
The Art Of Political Murder
As You Like It
Autism: The Musical
Bad Education
Band of Brothers
The Bee Gees: How Can You Mend a Broken Heart
Being Serena
Bessie
Between The World And Me
Bully. Coward. Victim. The Story of Roy Cohn
The Case Against Adnan Syed
The Casual Vacancy
Catch and Kill: The Podcast Tapes
Catherine the Great
Chernobyl
Clean History
Confirmation
Conspiracy
Coastal Elites
COVID Diaries NYC
Crazy, Not Insane
David Bowie: The Last Five Years
David Byrne's American Utopia
De Lo Mio
Deadwood: The Movie
Elizabeth Part 1
Elizabeth Part 2
Empire Falls
El Inconveniente (One Careful Owner)
Entre Nos: The Winners
Entre Nos: LA Meets NY
Everything Is Copy
Exterminate All The Brutes
Fake Famous
Fandango at the Wall
Five Days
Foodie Love
From the Earth to the Moon
Game Change
The Gathering Storm
Generation Kill
The Girl
Grey Gardens
Habana Boxing Club
Habla Men
Habla Now
Habla Texas
Habla Women
Hard Knocks '20: Los Angeles
Havana Street Party Presents: Beatriz Luengo
Hemingway & Gellhorn
House of Saddam
How To With John Wilson
I Know This Much Is True
I Love You, Now Die
Into the Storm
Introducing Dorothy Dandridge
The Inventor
The Investigation
Iron Jawed Angels
The Jinx
John Adams
La Odisea De Los Giles
The Laramie Project
Larry Kramer in Love & Anger
The Lady and The Dale
The Last Cruise
The Last of the Blonde Bombshells
The Late Shift
The Leisure Class
Life According to Sam
Life Support
Linda and the Mockingbirds
Looking: The Movie
Los Silencios
Mapplethorpe: Look at the Pictures
Mare of Easttown
McMillions
Mea Maxima Cupa
Mildred Pierce
Miss Evers' Boys
Mommy Dead and Dearest
Muhammad Ali's Greatest Fight
Murder On Middle Beach
Native Son
The Normal Heart
Olive Kitteridge
On The Trail: Inside the 2020 Primaries
Our Boys
Our Towns
The Pacific
Painting with John
Parade's End
Paradise Lost 1-3
Paterno
Path to War
The Perfect Weapon
The Plot Against America
The Price of Everything
Real Women Have Curves
Recount
Revolution Rent
The Rock and Roll Hall of Fame 2020 Inductions
Running with Beto
Share
Sharp Objects
Show Me a Hero
Showbiz Kids
Something the Lord Made
The Special Relationship
Spielberg
State of Play
The Swamp
The Sunset Limited
Taking Chance
The Tale
Temple Grandin
The Third Day
Tiger
Tina
Transhood
Tsunami: The Aftermath
Under The Same Roof
The Undoing
The Vagina Monologues
Walkout
Warm Springs
The White Lotus
Wishful Drinking
Wit
The Wizard of Lies
Women of Troy
You Don't Know Jack
Yusuf Hawkins: Storm Over Brooklyn
The Zen Diaries of Garry Handling
HBO Max list: HBO original TV shows
2 Dope Queens
30 Coins
Abuelos (Aka Grandpas),
All Def Comedy
Animals
Arliss
Autopsy
Avenue 5
Axios
Ballers
Barry
Beartown
Beforeigners
Betty
Big Little Lies
Big Love
Boardwalk Empire
Bored to Death
The Brink
Camping
Carnivale
The Comeback
Crashing
The Crime of the Century
Curb Your Enthusiasm
Deadwood
The Deuce
Divorce
Eastbound & Down
Enlightened
Entourage
Euphoria
Family Tree
Fantasmagorias
Flight of the Conchords
Folklore
Funny or Die Presents
Game of Thrones
Garfukel and Oates
Gentlemen Jack
Getting On
Girls
Golden Life
Grace
Grisse
Gunpowder
Hackerville
Halfworlds
Hard
Head Over Heels
Hello Ladies
Here and Now
High Maintenance
How to Make It in America
Hung
I May Destroy You
Industry
In Treatment
Insecure
John from Cincinnati
The Larry Sanders Show
Last Week Tonight with John Oliver
The Leftovers
Life's Too Short
Little Britain USA
Looking
Los Espookys
Lovecraft Country
Luck
Magnifica 70
Miss Sherlock
Mosaic
Mr. Show
Mrs. Fletcher
My Brilliant Friend
The Nevers
The New Pope
The Newsroom
The Night Of
The No. 1 Ladies Detective Agency
The Outsider
Oz
Patria
Perry Mason
Random Acts of Flyness
Real Sports with Bryant Gumbel
Real Time with Bill Maher
The Righteous Gemstones
Rome
Romeo Santos: King of Bachata
Romeo Santos Utopia Live from MetLife Stadium
Room 104
The Righteous Gemstones
Run
Russell Simmons presents Def Comedy
Sally4Ever
Santos Dumont
Sent
Sex and the City
Silicon Valley
Siempre, Luis
Six Feet Under
The Sleepers
The Sopranos
Succession
The Teenage Psychic
Tell Me You Love Me
Tenacious D
Todd McFarlane's Spawn
Togetherness
Tracey Ullman's Show
Treme
True Blood
True Detective
Veep
Vice
Vice Principals
Vinyl
Warrior
Wasteland
Watchmen (2019)
We Are Who We Are
We're Here
Westworld
The Wire
Wild Card: The Downfall Of A Radio Loudmouth
Wyatt Cenac's Problem Areas
Years and Years
The Young Pope
HBO Max List: HBO Comedy Specials
7 Days in Hell
Amanda Seales: I Be Knowin'
Amy Schumer: Live at the Apollo
Bill Maher: But I'm Not Wrong
Bill Maher: Live from D.C.
Bill Maher: Live from Oklahoma
Bill Maher: The Decider
Bill Maher: Victory Begins at Home
Billy Crystal: 700 Sundays
Bob Saget: That Aint' Right
Cedric the Entertainer: Taking You Higher
Chris Gethard: Career Suicide
Chris Rock: Bigger & Blacker
Chris Rock: Kill the Messenger
Chris Rock: Never Scared
D.L. Hughley: Going Home
D.L. Hughley: Unapologetic
Dan Soder: Son of a Gary
Dana Carvey: Squatting Monkeys Tell No Lies
Dane Cook Vicious Circle
Dave Attell: Captain Miserable
Dave Chappelle: Killin' Them Softly
David Brenner: Back With a Vengeance
David Cross: The Pride is Back
David Spade: Take the Hit
Dennis Miller: All In
Dennis Miller: The Raw Feed
Drew Michael
Ellen DeGeneres: Here and Now
Ellen DeGeneres: The Beginning
Ferrell Takes the Field
George Lopez: America's Mexican
George Lopez: It's Not Me, It's You
George Lopez: Tall, Dark & Chicano
George Lopez: The Wall, Live from Washington, D.C.
Jerrod Carmichael: 8
Jerrod Carmichael: Love at the Store
Jerry Garcia: It's Not My Weekend
Jim Jefferies: I Swear to God
Jim Norton: Monster Rain
Lewis Black: Black on Broadway
Michelle Wolf: Nice Lady
My Dad Wrote A Porno
My Favorite Shapes by Julio Torres
One Night Stand: Flight of the Conchords
Orlando Leyba: Adorable
Pete Holmes: Faces and Sounds
Paul F Thompkins: Driven To Drink
Ramy Youssef: Feelings
Richard Jeni: A Big Steaming Pile of Me
Robert Klein: The Amorous Busboy of Decatur Avenue
Robert Klein: Unfair & Unbalanced
Rosie O'Donnell: A Heartfelt Stand Up
Sarah Silverman: We Are Miracles
T.J. Miller: Meticulously Ridiculous
Tig Notaro: Boyish Girl Interrupted
Tour de Pharmacy
Tracey Ullman in The Trailer Tales
Tracey Ullman: Live & Exposed
Tracy Morgan: Black and Blue
Whitney Cummings: I'm Your Girlfriend
Will Ferrell: You're Welcome America. A Final Night with George W Bush
Contenidos DC, El señor de los anillos disponibles en HBO Max
All-Star Superman
Aquaman
The Batman (animated series)
Batman (1989)
Batman: The Animated Series
Batman Beyond
Batman Returns
Batman Forever
Batman and Robin
Batman: The Brave and the Bold
Batman Begins
Batman Beyond: The Return of the Joker, 2000
Batman: Bad Blood, 2016
Batman: Death in the Family, 2020
Batman: Hush, 2019
Batman and Harley Quinn
Batman vs. Two-Face
The Batman vs. Dracula
Batman: Return of the Caped Crusaders
Batman: Under the Red Hood
Batwoman
Beware the Batman
Birds of Prey
The Dark Knight
The Dark Knight Rises
DC Superhero Girls: Hero of the Year
DC Superhero Girls: Intergalactic Games
DC Superhero Girls: Legends of Atlantis
Doom Patrol
Freedom Fighters: The Ray
Green Lantern
Green Lantern: The Animated Series
Green Lantern: First Flight
Harley Quinn, Seasons 1 and 2
Joker
JLA Adventures: Trapped in Time
Justice League
Justice League (animated series)
Justice League Unlimited
Justice League vs. Teen Titans
Justice League: Crisis on Two Earths
Justice League: Doom
Justice League: The Flashpoint Paradox
Justice League: The New Frontier
Justice League: Throne of Atlantis
Justice League: War
Justice League Dark: Apokolips War
The Lego Batman Movie
Lego: Batman the Movie: DC Super Heroes Unite
Lego DC Comics Super Heroes: Justice League vs. Bizarro League
Lego DC Comics Super Heroes: The Flash
Lego DC Super Hero Girls: Super-Villain High
Lego Justice League: Cosmic Clash
Lego Justice League: Gotham City Breakout
The Losers
Man of Steel
Necessary Evil: The Super-Villains of DC Comics
Shazam!
Static Shock
Son of Batman
Stargirl
Steel
Suicide Squad
Suicide Squad: Hell to Pay
Super Friends
Super Friends
Superfriends
Superman
Superman II
Superman III
Superman IV: The Quest for Peace
Superman: The Animated Series
Superman: Doomsday
Superman: Man of Tomorrow
Superman Returns
Superman vs. the Elite
Superman/Batman: Apocalypse
Superman/Batman: Public Enemies
Superman: Brainiac Attacks
Superman: Unbound
Teen Titans
Teen Titans: The Judas Contract
Titans
V for Vendetta
Watchmen (2009)
Watchmen (2019 series)
Wonder Woman (live-action series 1974)
Wonder Woman (animated 2009)
Wonder Woman (2017)
Wonder Woman 1984 (2020)
Young Justice
Zack Snyder's Justice League
he Lord of the Rings: The Fellowship of the Ring
The Lord of the Rings: The Two Towers
The Lord of the Rings: The Return of the King
The Lord of the Rings: The Fellowship of the Ring (Extended Edition)
The Lord of the Rings: The Two Towers (Extended Edition)
The Lord of the Rings: The Return of the King (Extended Edition)
The Hobbit: An Unexpected Journey
The Hobbit: The Desolation of Smaug
The Hobbit: The Battle of the Five Armies
Películas clásicas
¡Come! (aka Eat!)
2001: A Space Odyssey
10,000 BC
13 Going On 30
300: Rise of an Empire
93Queen
42nd Street
Above The Rim
Absolute Power
The Adventures of Pinocchio
Against The Wild
Against the Wild 2: Survive the Serengeti
Alpha and Omega 5: Family Vacation
Alpha and Omega 6: Dino Digs
Altered States
The American President
Another Cinderella Story
The Amazing Panda Adventure
Another Cinderella Story
Angels in the Outfield
Angus
The Artist
August Rush
Austin Powers in Goldmember
Austin Powers: International Man of Mystery
Austin Powers: The Spy Who Shagged Me
Baby Doll
The Bachelor
Ball of Fire
Barkleys of Broadway
Barry Lyndon
Batkid Begins: The Wish Heard Around the World
Beerfest
Ben-Hur
Beyond Reasonable Doubt
Black Panthers
Black Dynamite
Black Hawk Down
Blade
Blade Runner: The Final Cut
Blast From The Past
Blow
Born to Be Wild
The Boy Who Could Fly
Body Heat
Boomerang
Black Beauty
Blue Valentine
The Bonfire of the Vanities
The Bucket List
The Butterfly Effect
The Bucket List
Camelot
The Children
A Christmas Carol
Cats & Dogs
The Champ
Chicago
The Cable Guy
Cannery Row
Carefree
Casablanca
Catch Me If You Can
Cellular
Charlie and the Chocolate Factory
Cheech & Chong's Up In Smoke
Cinderella Story: If The Shoe Fits
City Slickers 2: The Legend of Curly's Gold
Clara's Heart
Clean and Sober
The Client
Creepshow
Cat People
Citizen Kane
City of Angels
Clara's Heart
The Color Purple
Comedy Knockout
The Conjuring 2
Contact
Countdown
Crimes of the Century,
The Curse of Frankenstein
Daddy Day Care
Deep Blue Sea
Demolition Man
The Dirty Dozen
Divine Secrets of the Ya-Ya Sisterhood
Dr. Strangelove
Doc Hollywood
Dog Day Afternoon
Dolores Claiborne
Dumb & Dumber
Dumb and Dumberer: When Harry Met Lloyd
Dolphin Tale
Dumb And Dumberer: When Harry Met Lloyd
Dracula Has Risen from the Grave
Dreamcatcher
East of Eden
Eight Legged Freaks
Elf Pets: Santa's Saint Bernard's Save Christmas
Escape from New York
Earth Girls Are Easy
Easy Money
Easy Rider
Edge of Darkness
An Elephant's Journey
Elf
Elvis: That's the Way It Is
Enter The Dragon
The Enforcer
Enter the Dragon
Eraser
The Escape Artist
Eve's Bayou
Fallen
Fatal Attraction
Femme Fatale
Final Destination
Final Destination 2
Final Destination 3
The Final Destination
Firewall
First
Flying Down to Rio
Flying Leathernecks
A Flintstone Christmas
A Flintstone Family Christmas
Friday The 13th
Footlight Parade
Four Christmases
Fracture
Fred Claus
Free Willy
Free Willy 2: The Adventure Home
Free Willy 3: The Rescue
Free Willy: Escape from Pirate's Cove
Frantic
Friday
The Friday After Next
Freaks
From Dusk Til Dawn
The Fugitive
Gandhi
The Gauntlet
The Gauntlet
Get Hard
Get Smart
Get Santa
Ghost Rider
Girl In Progress
Gremlins
Gremlins 2: The New Batch
The Golden Compass
Good Girls Get High
Girl Crazy
Gold Diggers of 1933
Gold Diggers of 1935
Gone With The Wind
Goodfellas
Gothika
The Graduate
The Green Mile
Growing Up Milwaukee
Gun Crazy
Happy Feet
Happy Feet Two
Hard to Kill
Harlem Nights
Hecho En Mexico
Heidi
Honeymoon in Vegas
The Horn Blows at Midnight
Heaven Can Wait
Holiday Affair
Hollidaysburg
House On Haunted Hill
Horror of Dracula
House Party 2
House Party: Tonight's the Night
The Hunting Ground
I Am Sam
Inkheart
Infamous
The Infamous Future
The Informer
Insomnia
The Interview,
The Invisible War,
The Iron Giant
Isabel
It Happened on Fifth Avenue
It Takes Two
Jack Frost
Jason Goes To Hell: The Final Friday
Jackson
Jackie Brown
Jennifer Lopez: Dance Again
Jerry Maguire
Jim Thorpe: All-American
Joe Versus the Volcano
Juice
The Killing of a Chinese Bookie
King Kong (1976)
The Kingdom of Dreams and Madness
Klute
Kong: Skull Island
Kung Fu Panda 2
La Mujer de Mi Hermano
Laff Mobb's Laff Tracks
The Lake House
Lassie Come Home
The Last Samurai
The Last Mimzy
Laws of Attraction
The Lego Movie
Leapfrog Letter Factory Adventures: Amazing Word Explorers
Leapfrog Letter Factory Adventures: Counting on Lemonade
Leapfrog Letter Factory Adventures: The Letter Machine Rescue Team
Leapfrog: Math Adventure to the Moon
Leapfrog: Numbers Ahoy
Leapfrog: The Letter Factory
Leapfrog: Numberland
License To Wed
Life Stinks
Lethal Weapon
Lethal Weapon 2
Lethal Weapon 3
Lethal Weapon 4
Libeled Lady
License To Wed
Little Baby Bum
Little Big League
The Little Drummer Girl
Little Nicky
The Longest Yard
Lost Resort
The Little Shop of Horrors
Lolita
Looney Tunes: Back in Action
Love and Sex
Love Jones
Madea's Big Happy Family
Mad Max 2: The Road Warrior
Mad Max Beyond Thunderdome
Magic Mike
Maid in Manhattan
The Maltese Falcon
Malibu's Most Wanted
Magic Mike
Malibu's Most Wanted
Menace II Society
A Man Apart
Marie: A True Story
The Mask of Zorro
Meatballs
The Men Who Stare at Goats
Message In A Bottle
Meet Me in St. Louis
A Mermaid's Tale
The Mexican
Midnight in the Garden of Good and Evil
Million Dollar Baby
Miracle of Morgan's Creek
Mistress
Miss Congeniality
Miss Congeniality 2: Armed and Fabulous
The Misery Index
Monkey Trouble
Mother's Day
Mr. Nanny
McCabe and Mrs. Miller
Million Dollar Mermaid
Mrs. Soffel
Mulholland Dr
Murder at 1600
The Mummy, 1959
Murder by Numbers
Must Love Dogs
Mutiny on the Bounty
Mystic River
Nancy Drew
National Lampoon's Loaded Weapon
National Lampoon's Christmas Vacation
National Lampoon's Dorm Daze 2: College @ Sea (Extended Version)
National Lampoon's Vacation
Netizens
Network
The Neverending Story II: The Next Chapter
Never-Ending Man: Hayao Miyazaki
Next Friday
No Country for Old Men
Nothing Sacred
Now and Then
Night is Short, Walk on Girl
Nights In Rodanthe
Nancy Drew
No Reservations
Nothing Like The Holidays
North by Northwest
No Eres Tu Soy Yo
Norm of the North: King Sized Adventure
The Nun's Story
Observe and Report
Ocean's 11 (1960)
Ocean's Eleven
Ocean's Twelve
Ocean's Thirteen
Ocean's 8
Old School
Off the Air
One Flew Over the Cuckoo's Nest
On Dangerous Ground
One Night in Bangkok
Quadrophenia
Ordinary People
Orphan
Osmosis Jones
Outbreak
Over the Garden Wall
Pac-Man and the Ghostly Adventures
The Parallax View
Pat and Mike
A Perfect Murder
Period of Adjustment
The Perfect Storm
A Perfect World
Personal Best
Pee-wee's Big Adventure
The Phantom of the Opera
The Philadelphia Story
Pinocchio
Pleasantville
The Pledge
Point Blank
Poltergeist
Polyester
Pop Star
Power
Practical Magic
Presumed Innocent
The Prince of Tides
Promare
PT 109
Ready Player One
Radio Days
Rebel Without a Cause
Red Riding Hood
Rhapsody in Blue
Rich and Famous
Ride Your Wave
The Right Stuff
Robin Hood: Prince of Thieves
Rock Star
Roberta
Romeo Must Die
Room for One More
Rosewood
Rudy
Running on Empty
Rumor Has It
Rush Hour
Rush Hour 2
Rush Hour 3
Sands of Iwo Jima
Scooby-Doo! Haunted Holidays
Scream
Scream 2
Scream 3
The Sea of Grass
Secondhand LionsShall We Dance
The Shawshank Redemption
Sherlock Holmes
Shoot the Moon
The Shop Around the Corner
Shrek Forever After
Singin' in the Rain
The Singing Nun
Mr. Smith Goes to Washington
The Song Remains the Same
South Central
Space Jam
Speed Racer
Sprung
The Spy Next Door
Something to Talk About
Something's Killing Me
Spawn
Star 80
A Star Is Born (1937)
A Star Is Born (1954)
A Star Is Born (1976)
A Star is Born (2018)
A Streetcar Named Desire
Stephen King's It
Steven Universe Movie
Strike Up the Band
The Story of Vernon and Irene Castle
Striptease
Stuart Little
Susan Slept Here
Sunrise at Campobello
Sweet November
Swordfish
Take the Lead
Tenacious D in the Pick of Destiny
10,000 BC
Take Me Out to the Ball Game
A Tale Of Two Cities
Tender Mercies
Tennessee Johnson
Tequila Sunrise
Terminator 3: Rise Of The Machines
Terminator Salvation
Terms Of Endearment
The Texas Chainsaw Massacre
This Is Spinal Tap
Three Godfathers
They Live by Night
They Were Expendable
A Thin Line Between Love and Hate
Thirteen Ghosts
Three Days of the Condor
Those Who Can't
A Time to Kill
Tin Cup
Tim Burton's Corpse Bride
The Time Traveler's Wife
Titanic
TMNT
Tom and Jerry: A Nutcracker Tale
Tom And Jerry: Santa's Little Helpers
Too Beautiful: Our Right to Fight
Torch Song Trilogy
Torque
Tortilla Flat
Training Day
The Town That Santa Forgot
The Treasure of the Sierra Madre
True Crime
True Romance
Turtle Tale
Tweety's High-Flying Adventures
Two Weeks Notice
Tyler Perry's Madea's Witness Protection
U.S. Marshals
Unaccompanied Minors
Vegas Vacation
V for Vendetta
Vampire in Brooklyn
Victor/Victoria
Vixen
Wattstax
We Are Marshall
We Bare Bears: The Movie
Wedding Crashers
Wes Craven's New Nightmare
Westworld
The Wind and the Lion
Without Love
The Wizard of Oz
The Witches Of Eastwick
Wild Wild West
Without Limits
What You Gonna Do When the World's on Fire?
When Harry Met Sally
White Chicks (Unrated & Uncut Version)
The White Stadium
A Woman Under The Influence
The Women
The Wood
Wrecked
Wyatt Earp
Yes Man
Yours, Mine, and Ours
Young Hearts
You've Got Mail
HBO Max list: Criterion Collection movies
8½
16 Days of Glory
2 or 3 Things I Know About Her
The 3 Penny Opera
The 39 Steps
The 400 Blows
The 47 Ronin: Part 1
The 47 Ronin: Part 2
Ali: Fear Eats the Soul
Amarcord
An Angel at my Table
…And God Created Woman
Ashes and Diamonds
Atlanta's Olympic Glory
Au Revoir Les Enfants
Autumn Sonata
Babette's Feast
Battle of Algiers
Battleship Potemkin
The Beales of Grey Gardens
Beauty and the Beast
Belle de Jour
Bicycle Thieves
The Bitter Tears of Petra Von Kant
Black Girl
Black Narcissus
Black Orpheus
Blithe Spirit
The Blob
Blood Simple
Breaking the Waves
Breathless
Brief Encounter
A Brief History of Time
The Brood
Brute Force
Buena Vista Social Club
Calgary '88: 16 Days of Glory
Carnival of Souls
Chimes at Midnight
La Ciénaga
The Circus
City Lights
Cleo from 5 to 7
Cranes are Flying
Cries and Whispers
Crisis: Behind a Presidential Commitment
Cronos
Daisies
A Day in the Country
A Day's Pleasure
The Daytrippers
Dead Man
Desert Hearts
Destroy All Monsters
Diabolique
Divorce Italian Style
A Dog's Life
Don't Look Back
Down by Law
The Earrings of Madame De
Eating Raoul
Ebirah, Horror of the Deep
Elevator to the Gallows
The Emperor Jones
The Entertainer
Equinox
Eraserhead
Europa
Europe '51
Eyes Without a Face
F for Fake
Faces
Fanny and Alexander
Fantastic Planet
Fat Girl
First Man Into Space
For All Mankind
Foreign Correspondent
The Four Feathers
Fox and His Friends
The Front Page
Funny Games
George Stevens: A Filmmaker's Journey
George Stevens: D-Day to Berlin
Germany Year Zero
Ghidorah, The Three Headed Monster
Gimme Shelter
Godzilla
Godzilla Raids Again
Godzilla vs Mechagodzilla
Godzilla vs Megalon
Godzilla vs Gigan
Godzilla vs Hedorah
Godzilla, King of the Monsters!
The Gold Rush
The Gold Rush: 1942 Version
The Grand Olympics
Gray's Anatomy
The Great Dictator
Great Expectations
Grey Gardens
Hamlet
Hanzo the Razor: Sword of Justice
Hanzo the Razor: The Snare
Hanzo the Razor: Who's Got the Gold?
A Hard Day's Night
Harlan County, USA
Haxan: Witchcraft Through the Ages
Hearts and Minds
Henry V
The Hidden Fortress
Hobson's Choice
The Honeymoon Killers
Hoop Dreams
House
I Married a Witch
I Shot Jesse James
I Was a Teenage Zombie
The Idle Class
Ikiru
The Immigrant
In the Mood for Love
In Vanda's Room
Intermezzo
Invasion of Astro-Monster
Irma Vep
Ivan the Terrible Part 1
Ivan the Terrible Part 2
Jubilee
Jules and Jim
Juliet of the Spirits
The Jungle Book
The Kid
Kill!
The Killing of a Chinese Bookie
A King in New York
The King of Kings
Knife in the Water
Kwaidan
Lady Snowblood
Lady Snowblood 2: Love Song of Vengeance
The Lady Vanishes
L'Amore
L'Argent
The Last Emperor
The Last Metro
The Last Wave
Late Autumn
Late Spring
L'Avventura
Lillehammer '94: Days of Glory
Limelight
The Lodger: A Story of the London Fog
Lola
Lola Montes
Lone Wolf and Cub: Baby Cart at the River Styx
Lone Wolf and Cub: Baby Cart in Peril
Lone Wolf and Cub: Baby Cart to Hades
Lone Wolf and Cub: Baby in the Land of Demons
Lone Wolf and Cub: Sword of Vengeance
Lone Wolf and Cub: White Heaven in Hell
Loneliness of the Long Distance
The Runner
The Long Voyage Home
Look Back in Anger
Lord of the Flies
The Lost Honour of Katharina Blum
Love in the Afternoon
Major Barbara
Man Bites Dog
The Man Who Knew Too Much
The Marriage of Maria Braun
Masculin Feminin
Metropolitan
Mikey and Nicky
Modern Times
Mon Oncle
Mona Lisa
Monsieur Hulot's Holiday
Monsieur Verdoux
Monterey Pop
The Most Dangerous Game
Mothra vs Godzilla
Mr. Arkadin
Multiple Maniacs
My Brilliant Career
My Dinner with Andre
My Life as a Dog
My Night at Maud's
Nagano '98 Olympics: Stories of Honor and Glory
The Naked City
The Naked Kiss
Nanook of the North
Nice and Friendly
A Night in the Show
Night of the Living Dead
Of Mice and Men
Oliver Twist
Onibaba
Paris, Texas
Pather Panchali
Pay Day
Pepe Le Moko
Permanent Vacation
Persona
Picnic at Hanging Rock
The Pilgrim
The Player
Police Story
Primary
The Private Life of Henry VIII
Pygmalion
Quadrophenia
Querelle
Rashomon
The Red Balloon
Red Desert
The Red Shoes
Rembrandt
The Return of Bulldog Drummond
Return of the Scarlet Pimpernel
Richard III
The Rink
The Rise of Catherine the Great
The Rite
The River
Rodan
Rome, Open City
A Room with a View
The Ruling Class
Sabotage
Safety Last!
Salesman
Le Samourai
Samurai Trilogy 1: Musashi Miyamoto
Samurai Trilogy 2: Duel at Ichijoji Temple
Samurai Trilogy 3: Duel at Ganryu Island
Satan's Brew
Sawdust and Tinsel
Scanners
The Scarlet Pimpernel
Scenes From a Marriage
Schizopolis
Seance on a Wet Afternoon
Secrets and Lies
Senso
Seoul 1988
Seven Samurai
Seventh Seal
The Seventh Veil
Shadows
Shock Corridor
Shoot the Piano Player
The Shooting
The Shop on Main Street
Shoulder Arms
Sisters
Smithereens
Solaris
Son of Godzilla
Speedy
Stagecoach
La Strada
Stranger Than Paradise
The Stranger
Stromboli
Summertime
Sunnyside
Sweetie
Taste of Cherry
A Taste of Honey
Terror of Mechagodzilla
The Testament of Dr. Mabuse
That Hamilton Woman
The Thief of Bagdad
Three Colors: Blue
Three Colors: Red
Three Colors: White
Throne of Blood
Through a Glass Darkly
Tie Me Up! Tie Me Down!
Time Bandits
The Times of Harvey Milk
The Tin Drum
To Be or not To Be
Tokyo Olympiad
Tokyo Story
Tom Jones
Training Day
The Trial of Joan of Arc
True Stories
Twin Peaks: Fire Walk With Me
Two English Girls
Ugetsu
Umberto D.
The Umbrellas of Cherbourg
Under the Volcano
Unforgiven
Vampyr
Victim
Vivre Sa Vie
Voyage to Italy
The Wages of Fear
War and Peace
The War of the Gargantuas
The War Room
Watership Down
Weekend
Wild Strawberries
Wings of Desire
Wise Blood
Withnail and I
A Woman of Paris
A Woman Under the Influence
The X From Outer Space
Yojimbo
Young and Innocent
Young Girls
Shows exclusivos
4th & Forever: Muck City
Awkwafina is Nora from Queens
Babylon 5
The Big Bang Theory
Beyond the Spotlight
Cold Case
The Christ Rock Show
Ellen's Game of Games
Everwood
The Flintstones
The Fresh Prince of Bel-Air
Friends
Gossip Girl
Gen: Lock
Happy Endings
Head of the Class
Hot Ones
Inside Amy Schumer
The Jetsons
Key and Peele
Little Big Shots
Looney Tunes
Mad TV
The Middle
Mortal Kombat Conquest
Mortal Kombat Legacy
The Nanny
Nathan For You
The New Adventures of Old Christine
The OC
On The Spectrum
The Other Two
Person of Interest
Pretty Little Liars
Pushing Daisies
Reno 911
Rizzoli & Isles
Roots (Mini Series)
Southland
South Park
South Park: The Pandemic Special
South Park: The Vaccination Special
South Side
The Wayans Bros
Wellington Paranormal
The West Wing
Without a Trace
Whose Line Is It Anyway?
Young Sheldon